MBLX Premiers the Film, "MBLX Salutes the U.S. Navy During NOLA Navy Week"
31 Oct 2012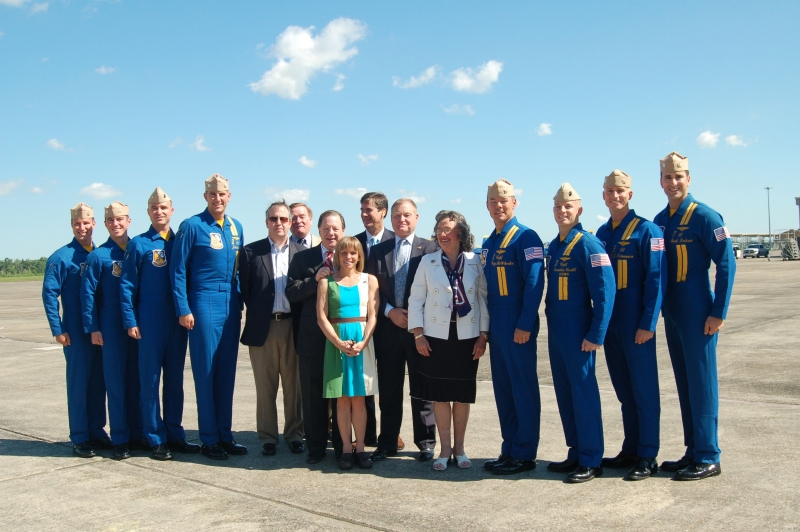 On April 17, 2012, a fleet of modern warships and vessels from the United States, Great Britain, Canada and France, and three international tall ships, sailed into the Port of New Orleans for NOLA Navy Week. The seven days of events marked the first in a series of nationwide celebrations commemorating the 200th anniversary of the War of 1812.
NOLA Navy Week, which included a spectacular airshow by the Blue Angels flight demonstration squadron, not only honored the pivotal role that New Orleans played in the war, which established the U.S. Navy, but also demonstrated the importance of the navies of the United States and its allies in keeping the world's sea lanes and ports open and free for commerce and trade.
The three years of events, which will continue at some of our nation's greatest ports, will culminate in New Orleans in January 2015 with the commemoration of the victory at the Battle of New Orleans and the end of the War of 1812.
While the U.S. Navy, Great Britain, Canada and France have underwritten various parts of these nationwide celebrations, much of the support has been and will be funded by private sources.
MBLX has committed to assist in funding the commemorative events held in New Orleans as a tribute to the U.S. Navy and the navies of our allies, that keep the world's sea lanes and ports open, as well as our customers, who are involved everyday in international trade and commerce. The film, MBLX Salutes the U.S. Navy During NOLA Navy Week, captures this spectacular week of events.
Click here to watch MBLX Salutes the U.S. Navy During NOLA Navy Week